Live Stream Concerts
LIVE STREAM CONCERTS
LIVE STREAM CONCERTS and Events: Now more than ever, there's a need for well-executed live stream concerts, whether it is for remote-guest concert viewing or to keep convention attendees from getting bored during meetings. UTAH LIVE BANDS is trusted by organizations worldwide to produce fully customized live stream concerts for international conventions and online corporate events. An industry leader in this cutting-edge option, we pride ourselves on providing a professional product from the planning stages to the final live streamed entertainment.
When we produce a livestream concert, we can handle all of the moving parts behind the scenes and construct the entire thing for you. Our creative staff, production crew and technicians are second-to-none. Here are the usual steps taken during this process:
We will get meeting access from you. We can use any platform of your choosing. Popular livestream platforms are Webex, Zoom, Facebook, Youtube and others.
During the concert, our sound engineers mix the audio from the different vocalists and instruments in a way that make the audio sound just like a live concert or an album
Our monitor technician will also mix the audio levels but his feed will go to the performers in their in-ear monitors, so they can hear the mix in a custom way behind the scenes
Our video crew will film the concert with multiple cameras (stationary and moving).
A live video switching director will edit and direct the video feeds on the spot so that your guests see a completely produced product
Finally, ss we produce the concert live, our streaming technician will make sure the streaming part of the performance goes smoothly and perfectly
MAKING OF A LIVE STREAM CONCERT: For more detailed information on the process of creating a complete live stream concert package check out the video below.
INNOVATIVE ENTERTAINMENT: Live Stream Events require as much or more attention to detail as a live event. UTAH LIVE BANDS has finely tuned the process of building a complete entertainment package. This includes world class musicians, top notch studio locations, and all the behind-the-scenes audio pros to make the final product truly look and sound impressive.
Once a pandemic necessity, live stream events on Zoom, WebX, Facebook, and other platforms are now being recognized as a convenient way to connect event attendees internationally who might not otherwise be able to travel for in-person conferences. No longer a last resort, live stream now offers the desirable option to attend your convention and enjoy premier talent in the comfort of your own home or home office. UTAH LIVE BANDS has accommodated clients hosting live meetings and conventions nationwide, as well as destination weddings and business conferences with international attendees. We recently produced a live conference for a client in India and worked closely with them to perfect every detail of the performance from the band to sound quality and stage aesthetic. Whether you choose to attend in black tie fashion or pajama clad is entirely up to you. Sit back and relax, ask us for a live stream event quote and leave the logistics to us.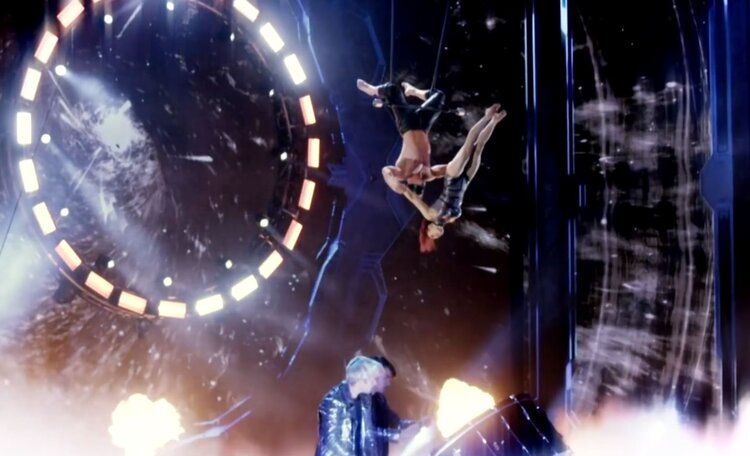 CREATIVITY OVER CANCELLATION: 2020 saw the cancellation of countless corporate functions and prestigious yearly events the world over. The live entertainment climate is changing, and Utah Live Bands has been adapting effectively, committed to providing safe and showstopping performances amidst a pandemic. We understand there are a variety of reasons that make live stream concerts both convenient and highly advantageous. Having elite entertainment at your fingertips, there's no need to be disappointed by future corporate event cancellations. Allow us to bring the party to your personal home office. Your online event attendees will be dancing in their living rooms and talking about the Utah Live Bands live stream concert options for years to come.
UNPARALLED SOUND: High caliber talent combined with high production value promises a unique corporate entertainment experience. With a myriad of versatile and high-energy party bands at their disposal your online event could feature full-fledged cirque show, Transcend, or dynamite dance band, the Groove Merchants, or line dancing favorite, Drive Country Band, along with any combination of jazz, rock, or pop party band musicians to fit your event theme. Whether you want an intimate or expansive feel, Utah Live Bands will accommodate, priding themselves on personal touches and tailoring their stage sound, setlist, and band location for a fully customized live stream concert.
LIVESTREAM WEDDING CEREMONIES AND EVENTS: Do you have a portable need for live streaming. We live stream wedding ceremonies all the time for clients with families that live long distances. We produce a high quality recording and handle all the live stream elements. An example of this is below: